SE TRAILS - DUCKABUSH RIVER TRAIL...11.0 MILES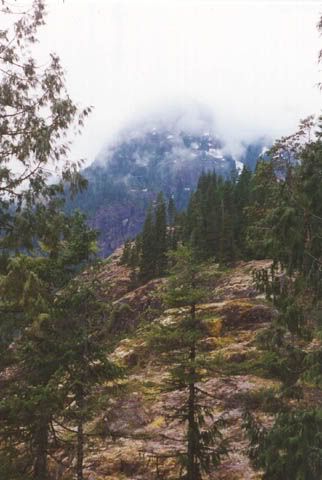 CONNECTS TO:

O'NEIL PASS TRAIL
HOME-SWEET-HOME TRAIL
LACROSSE PASS TRAIL
NORTH FORK SKOKOMISH RIVER TRAIL

DIRECTIONS TO : DUCKABUSH TRAILHEAD - MILEPOST 309

NEAREST CAMPGROUND: Collins Campground (1 mile west from trail head) 16 camp sites; 10 will accommodate tents, trailers, and RVs up to 21 feet in length. Well water, tables, fire rings, and vault toilets. Quiet campground along the shore of the Duckabush River. Interrorum Historic Cabin, Ranger Hole Trailhead, and Interrorum Interpretative Nature Trail are one mile east of the campground.

RANGER STATION : Toilets, stock unloading area.

INFO ABOUT TRAIL :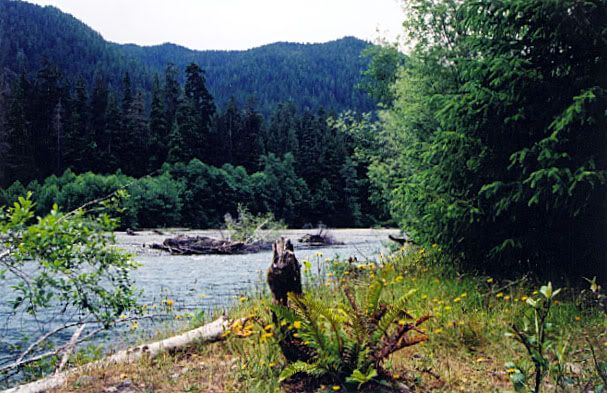 VARIOUS COMMENTS

....Duckabush means 'place of crooked-jawed salmon'....

....Same as the Enchanted Valley trip, but you go over Anderson Pass and then have the choice of the Dosewallips or Duckabush river trails as exit points....

...IF SEVERE WEATHER FORCES YOU OFF FIRST DIVIDE OR OUT OF HOME SWEET HOME, THE SHELTER AT CAMP DUCKABUSH IS YOUR WISEST SURVIVAL CHOICE !!!!!!....

...Trail RT Gain, 1600'in; 800' out; highest point, 1750'. A beautiful trail through old growth forest following the Duckabush River. The trail is a moderate grade for 2.5 miles, but climbs steeply over Big Hump with good views back to Hood Canal. Great lunch spot at campground by the river at 4.8 miles. A good Fall workout before the gray months descend upon us.....





Some days you're the dog; some days you're the hydrant.