SE DESTINATIONS - STAIRCASE - GLADYS DIVIDE TRAIL...1.4 MILES
CONNECTS TO:
NORTH FORK SKOKOMISH RIVER TRAIL
FLAPJACK LAKES TRAIL

DIRECTIONS TO : STAIRCASE TRAILHEAD - MILEPOST 331

NEAREST CAMPGROUND: Staircase

RANGER STATION : Ranger station, pay phone, toilets, permit registration, water Stock Facilities: Overnight holding facility.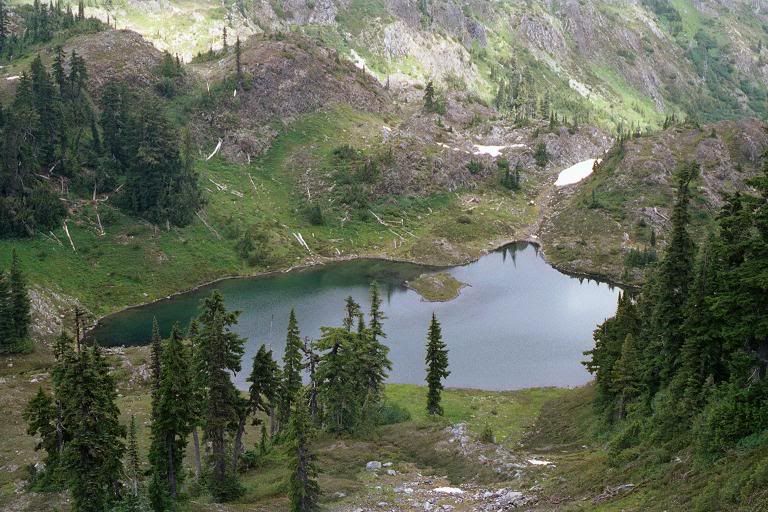 INFO ABOUT TRAIL :
Lower Murdock Lake from the slopes of Mt. Gladys courtesy of David M. Mullbock. Click on photo to see full view.

"A 700-foot climb through all-but-impenetrable brush got us to the lake below Gladys Divide, but polite words do not describe the harrowing ascent, the brush, the loose, slippery rocks and the trees that grabbed at our packs, throwing us off balance."...... Excerpt from OFF TRAILS IN OLYMPICS




I've learned....Money doesn't buy class.