SKYLINE PRIMITIVE TRAIL & ELIP LOOP...20.1 MILES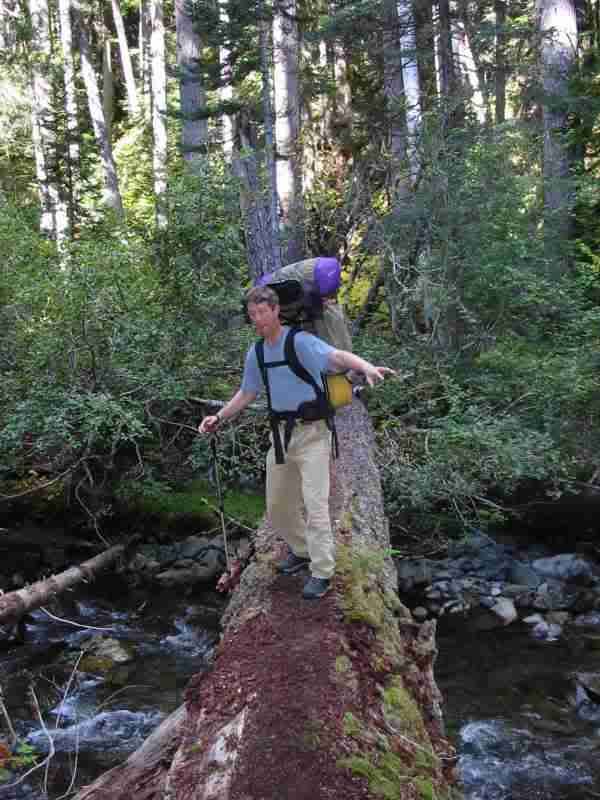 CONNECTS TO:
DIRECTIONS TO : NORTH FORK QUINAULT TRAILHEAD - MILEPOST 129
NEAREST CAMPGROUND: North Fork

RANGER STATION : Ranger stations, toilets, water

INFORMATION ABOUT TRAIL :
This is either the end of the Skyline Ridge Trail or the beginning of the North Fork Trail, both of which could conceivably take you 47 miles all the way through the park to Altaire and Elwha on the north side--if you make the right connections and are maniacal enough. The trail is relatively benign for the first dozen miles as it winds its way inward along the river toward its source near Mount Seattle. Campsites are available at Wolf Bar (2.5 mi. in), Halfway House (5.3 mi. in), and in a gorge in Elip Creek (6.5 mi. in). For the last several miles, the trail climbs steeply toward Low Divide, Lake Mary, and Lake Margaret, where you can get beautiful views of Mount Seattle, at an elevation of 6,246 feet. Snow can remain at this elevation until midsummer, so be ready. There's a summer ranger station at Low Divide, and many high-elevation campsites here as well.


It's always darkest before dawn. So if you're going to steal your neighbor's newspaper, that's the time to do it.