SOUTHWEST DESTINATIONS - SUNDOWN LAKE TRAIL...2.2 MILES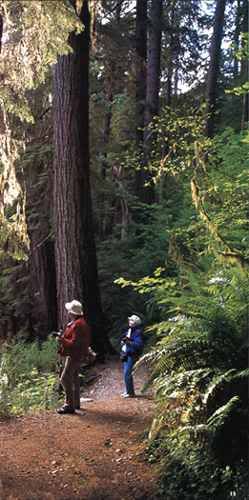 DIRECTIONS TO : GRAVES CREEK TRAILHEAD - MILEPOST 126

NEAREST CAMPGROUND: GRAVES CREEK (500 feet from trail head)

RANGER STATION : Ranger stations, toilets, water in campground (SUMMER ONLY)

I have no photo of trail - please share

Graves Creek Trail to Sundown Lake (8 miles) begins at the end of South Shore Road past the Graves Creek Ranger Station. It climbs above Graves Creek, gaining elevation gradually, then steadily arriving at the confluence of Graves Creek and Success Creek at approximately four miles. The stream must be forged at this point, which can be difficult in spring or at times of heavy rain. It is crossed quite easily, however, in the late summer, and one can continue on to beautiful Sundown Lake. This is considered a way trail and is not as heavily used as the Enchanted Valley Trail. Also, Sundown Lake can be reached from logging roads in the Olympic National Forest following the Winched Trail. The lake receives much heavier usage than indicated by the numbers entering the Graves Creek Trailhead. One can continue to explore beyond Sundown Lake by trail along the north fork of the Skokomish over Six Ridge and out the Duckabush.




A closed mouth gathers no foot.